It is common for impacts and injuries to occur at any speed, including below ten miles per hour. Seventy-four percent of all fatal passenger vehicle cases include large trucking accidents. How can you protect yourself from injury? 
Bad Roads
Some car accidents are not the fault of a driver but are caused by an unsafe defect in the road. Defects such as allowing flowing water crossing roads or water accumulation on the road after a storm can cause frozen patches. Combined with poor sight distance for motor vehicle operators, improper road warning signage, and other defects, roadways can be a dangerous environment to navigate daily. These are a basis for a claim against both public (government) sector and private entities responsible for the construction project and therefore the defect. There is also a good chance that initial negligence to address these problems carries onto failure to properly maintain the roadway or manage the defect. If this is the case, you may have a case!
Trucking Accidents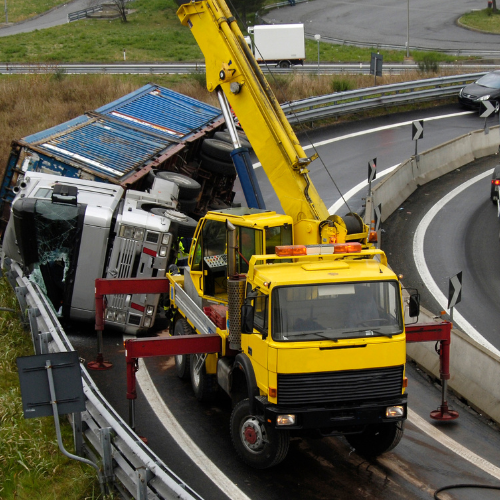 Approximately one hundred and thirty thousand people suffer from injuries in truck accidents. Due to their enormous sizes, semi-truck accidents often lead to severe injuries requiring immediate medical attention, multiple surgeries, and sometimes even funeral costs. 'Big rigs' aren't easily stopped and when cut off by reckless drivers, can cause massive accidents and pile-ups due to shifting, heavy, or hazardous cargo.
Post-pandemic, logistics companies have been trying their best to get as many shipments out onto the road as possible, leading to an increased number of truckers making deliveries locally, regionally, and nationwide. Despite increased truck driver regulations reducing accidents, there isn't much that can compensate for inexperienced drivers, long hours, bad roads, and people who don't want to share the road.
Combine this factor with the increased number of eighteen-wheeler crashes increasing in the last few years despite a general decrease in motor vehicle accidents, and you have a potential recipe for disaster. Are you protected if an accident happens to you or your family? Heneghan Law can help! As a member of the Million Dollar Advocate Forum, we've reached settlements of over seven figures. Jim Heneghan isn't afraid to take on anyone to guarantee you get what you deserve.