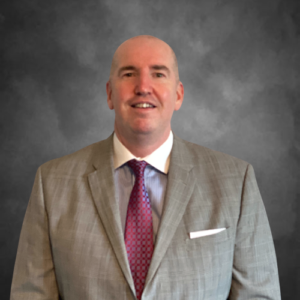 "I give my heart and soul for each of my clients, to achieve the best result possible in each and every case."
– James Heneghan
Attorney James ("Jim") Heneghan has accomplished many successful verdicts and settlements over his 30 plus years of practicing law. His priority has been making sure his clients receive the best legal representation possible and that they feel personally supported. Over his career, Jim has received the prestigious Client Distinction Award from Martindale-Hubbell. This is an award based on an objective audit of an attorney's past client reviews and satisfaction.  Martindale-Hubbell is an independent information services company that was founded in 1868. It provides the public with background information on lawyers and law firms in the United States and other countries.  Jim has also just recently been selected by The National Trial Lawyers as one of the "Top 100" plaintiff civil trial attorneys in Pennsylvania. The "Top 100" is an invitation-only organization composed of the premier trial lawyers from each state or region who meet stringent qualifications as trial lawyers. Membership is extended only to the select few of the most qualified attorneys from each state or region who demonstrate superior qualifications of leadership, reputation, influence, stature, and public profile.
In addition to the Client Distinction Award from Martindale-Hubbell and The National Trial Lawyers "Top 100″,  Jim is also a member of the Million Dollar Advocates Forum, which is awarded to attorneys who have a verdict or settlement over seven figures ($1,000,000.00). Less than 1 percent of all attorneys in the United States belong to this forum. Jim has achieved both 7 figure settlements and verdicts on many occasions, and has numerous multi-million dollar results. In fact, he has a personal high result of a $4,100,00.00 resolution in a non-fatal motor vehicle crash. He has almost a dozen 7 figure results for his clients over his career. Some examples include one of his very first cases as Heneghan Law in 2021, in which he completed a resolution of a fall down case that resulted in a total settlements equaling $1,050,000.00 against all defendants. Jim also recently completed a $3,500,000.00 resolution in a non-fatal trucking crash.  
As a plaintiff's personal injury attorney, Jim brings vast experience in handling and/or trying cases throughout Pennsylvania, Ohio and West Virginia. Attorney Heneghan is also admitted to practice law in the Middle and Western Districts of the Federal Courts of Pennsylvania, United States Southern District of Ohio, and the United States Court of Appeals for the Third Circuit. He received his law degree from Duquesne University Law School. Jim had been a senior litigator at Edgar Snyder & Associates for over 11 years, an associate and partner at the firm Feldstein, Grinberg, Stein & McKee for an additional 11 years, and a senior litigator at Bordas & Bordas for three years before starting his own firm. In deciding to open his own firm, Jim wanted to give each of his clients the full personal attention that all clients want and deserve, but do not always get from their attorney.
Some firms do everything they can to obtain all the clients they can. However, those clients become one of the many, many cogs in the wheel necessary for those firms' financial success. Because of the sheer number of clients with these firms, their clients don't always get the full personal attention of the attorney handling the claim. This is not the case at Heneghan Law. Yet, Heneghan Law has access to the same resources (investigators, research facilities, experts etc.) these other firms have available to them. In addition, Jim follows a mantra, "I give my heart and soul for each of my clients, to achieve the best result possible in each and every case." He wants to live by that mantra and be able to provide his personal attention to all of his clients. The result is this firm, Heneghan Law.  
An example of one of Jim's cases with the personal touch led to the implementation of "Emergency Pullover" areas that you now see every day in Pennsylvania highway construction zones. The "Emergency Pull" areas were designed to allow vehicles to safely pull off of the roadway when needed. This is designed to eliminate an unsafe impediment of the traffic on the roadway. The "Emergency Pullover" areas had not previously existed on Pennsylvania state highways before one of Jim's verdict against Penn DOT and a private construction company.  A car had broken down in a highway construction zone. The driver had nowhere to pull off the road. A horrible crash involving that vehicle and a number of other cars and a tractor trailer occurred, killing and severely injuring a number of people involved in the crash. Jim represented two of the injured people. At trial, Jim proved that  "Emergency Pullover" areas were needed in all highway construction zones, including the area of his clients accident, and it could have prevented the crash involving his clients. Jim was able to get the judge to reconsider the court's previous ruling excluding evidence that emergency pullovers were feasible at the time of the crash and may have stopped the crash in question. The Court subsequently admitted the evidence at trial, which was instrumental in Jim receiving a 2 million dollar plus verdict, and ultimately a settlement of the matter. Most importantly, the result paved the way for the "Emergency Pullover" areas you now see all over the highways across Pennsylvania. This safety feature has no doubt saved countless lives across this state. Jim lists this case, and the result of the same for his clients and the entire Commonwealth, as one of his most rewarding achievements in his illustrious career.
Jim resides in Cranberry, Pennsylvania with his wife, Cathy, and three of their children, Evan, Aaden, and Connor. 
Professional Honors and Memberships
Verdicts and Settlements as Lead or Co-Counsel
Attorney Heneghan has been an invited adjunct professor teaching law courses at Robert Morris University part-time. He has also presented seminars on handling personal injury claims to other attorneys. These seminars were presented on behalf of the National Bar Institute, a national company providing lectures to attorneys and legal personnel across the county.